I have stayed at the Mandarin Oriental Hotel in Hong Kong and found that, in Vegas, the chain has the Asian touches of serene service and Chinese art decor. The Mandarin Oriental is a well managed brand, pledging to provide everything for the traveler, and the Vegas property certainly delivers on that promise. Rooms are on the small side, though sumptuous styles relieve any claustrophobia you might have. The room desk comes with fittings to project a laptop screen on the television; a special "valet" closet near the door enables butlers to drop off dry cleaning safely without disturbing guests; and the flat iron is a wonderful amenity in the bathroom. Their Signature massage is 1 Hour and 50 min long and it costs $400 Fri to Sunday. Monday to Thu it is $340. The spa at the Mandarin Oriental, Las Vegas, is only open to hotel guests, so it's never crowded with local Show girls. In addition to a Chinese foot spa, guests can experience a Hammam, a laconium, an ice fountain, and a ladies' Rhassoul (a treatment that revolves around special Moroccan mud). Some men like the face, shoulder, and scalp massage but I can't get mine to join me at the Spa, …though he is happy to join me on the 23rd floor, the Mandarin Bar serves up great cocktails and views.
The list of global Top hotels by Travel + Leisure has listed this hotel in Las Vegas. The Mandarin Oriental, Las Vegas is the only hotel on the list with a rate of $250 or less. In fact all hotels in Vegas are less than $150 average price because hotels make their money with conventions and gambling. If you book last minute rooms here you pay $325 but your 3rd night is free.I've stayed at The Venetian hotel for $150 but spent double that at their Spa. The Spa at the Venetian (Canyon Ranch) is worth it though.I have spent less than $150 a night at the Bellagio Hotel (famous for the fountains) and at the PH. It's a convention factory and the Convention center is even bigger. They have conventions for everything imaginable! I could go to conventions every day of the year but it would not be very cost effective for my business. This economic slowdown is going to make us all think twice about excess overindulgence. Reservations can be made via email:
[email protected]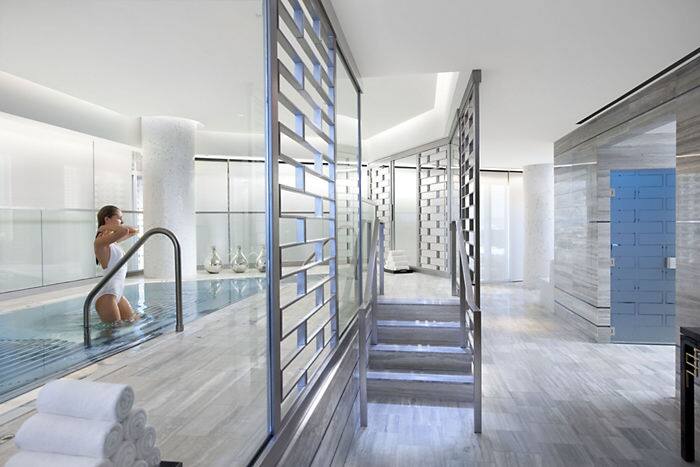 It's a true break to enjoy the beautiful, pristine, serene non smoking, non gambling oasis in the middle of Vegas. Everything was perfect, amenities, rooms, service, ..even fellow guests. We did rent a cabana for a relaxing day.. Staff seemed to circulate around the pool every few minutes. We were able to use the hotel car a couple of times, since we did not rent a car. The airport is a short Taxi ride..Breakfast at Mozen Restaurant is good.. A serene, quiet pool that is NOT: a "Day Club, almost Top-less", crowded with screaming children, and not litter strewn. It's a great hideaway if you want to be quite close to the strip and then retreat from it at night. This luxury hotel is located at the entrance of the newest Vegas area – CityCenter.
The rooms are very sleek with frosted glass separating the room from the bathroom. They have deep tubs that I love with all the necessary amenities and more. Even a styling flat iron.The lights/air/TV is controlled by an iPad-like device which can be a little confusing in the middle of the night.I wish more hotels had night lights in the bathroom.
The pool is not like the average Vegas Spanish island "look alike" daytime pool-party scene in the Nevada desert. Las Vegas has been called the new Ibiza, with the same un-attractive drunkards in typical Vegas fashion, hotel casinos have taken the daytime electronic dance music scene and amplified it— and custom lasers, DJs. Thankfully the Mandarin is peaceful, but In the Summer don't go to the pool around lunchtime, because there may be a wait for a lounger, perhaps this is to get you to pay for the Cabana. There is a pool reception but most people are not used to this so they find their own seats, while staff were away from the desk, they give additional guest passes to hotel guests and to residents of the building so it can get crowded later in the afternoon. I found this a good excuse to visit the nearby upscale shopping Mall and CVS to avoid the $7 for a small bottle of water in the room, though they do provide a free bottle with the evening turn down service, The view of all the neon signs at night makes you feel that you are in Vegas.
Great service from check-in to check-out. No check-in wait lines so we were in the room fast. The Lobby is on the 23rd floor for registration and a lounge. There is a Resort fee, as most Vegas hotels do slip in this fee. it includes internet. This is the place to stay if you want to enjoy a hotel in Vegas without the sounds of a Casino, or having to deal with intoxicated people with 32 ounce frozen drinks bumping into you in the elevator. The extra-Lux Spa facility, is worth a visit and enjoy and elegant high tea. There is a Kinesis Fitness System; the property's five restaurants and bars include Twist by Pierre Gagnaire, the Michelin-starred chef's first U.S. venture.
If you like daytime drinking and dancing, try the Mandalay Bay, Bagatelle in Tropicana, Planet Hollywood and the expanded Wet Republic at MGM Grand can host up to 5,000 partiers. Also the Sunday bash at the Hard Rock Hotel and Casino, they started the trend with a "meat market".
Vegas Swimming pools where kids are welcome, are the Premier Lounges at the Bellagio and at the J.W. Marriott.. A good way to see other places and take your kids is that you can
gain entry to one of the Strip's
most rarefied pool areas by renting a Cabana, for a comparatively low rate.
The chain has a new partnership
with VirginAmerica
Airline to award Elevate members points with a The Mandarin Oriental stay!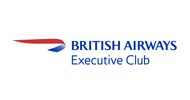 BA Executive
Club members are
entitled to 800 Avios per eligible stay at any participating Mandarin Oriental hotel.
Blue and Bronze Card Members get free Fruit and flowers
Complimentary newspaper and use of the hotel's health facilities
Express check-in & check-out
Silver, Gold and Premier Card Members get:
All blue card member benefits, plus
Special discounts on room rates at participating Mandarin Oriental hotels
Upgrade to the next room category (subject to availability)
Late check-out (subject to availability).
Air France/KLM Flying Blue members are entitled to 500 miles per eligible stay at any participating Mandarin Oriental hotel.